With the warmth of each summer season comes unlimited possibilities for outdoor activities, including picnicking with family and friends. It can be a casual and fun-filled outing for everyone. In the past, the picnic menu frequently consisted of little more than sandwiches or fried chicken. Not anymore.
For many picnickers, the picnic of the new millennium can be characterized by its style and flair. There,s nothing wrong with rifling your basket with sandwiches and fried chicken, but if you want to step out of the ordinary, your choices can range from Grilled Lemon-Dill Salmon to Martini Chicken to a Pasta, Olive and Tomato Salad.
In an effort to help you make a change (if you want to), the following is a collection of recipes that can help to make your next picnic one of your most memorable.
Be the talk of the picnic outing when you serve Spicy Grilled Pork Chops, which will tantalize the taste buds.
Garlicky Teriyaki Steaks
4 strip steaks (or your choice)
1/4 cup prepared Teriyaki sauce
1/4 cup pineapple juice
1/4 cup honey
2 tablespoons dry sherry
3 garlic cloves, crushed
1/4 teaspoon powdered ginger
Combine all ingredients except steaks. Place steaks in shallow glass dish; pour marinade over steaks. Let steaks marinade 2 hours or longer, turning occasionally. Place steak on medium-high heat and grill until desired doneness, about 3 minutes on each side for medium.
CALORIES 598, FAT 39.9G, CHOLESTEROL 127MG, FIBER 0.1G, SODIUM 782MG.
Spicy Grilled Pork Chops
4 boneless center-cut pork loin chops, about 1-inch thick
1 teaspoon seasoned salt
1/2 teaspoon cayenne pepper
1 teaspoon rubbed sage
1 tablespoon paprika
1/2 teaspoon black pepper
1/2 teaspoon garlic powder
Combine seasoned salt, cayenne pepper, sage, paprika, black pepper and garlic powder; mix well. Coat chops with spice mixture. Grill over medium-high heat for 8 to 10 minutes on each side or until done.
CALORIES 229, FAT 14.3G, CHOLESTEROL 75MG, FIBER 0.3G, SODIUM 600MG.
Pasta, Olive, And Tomato Salad
4 cups Farfalle (bow tie-shaped pasta)
1 cup chopped onion
2 cloves garlic, minced
2 teaspoons sugar
1/4 cup olive oil
3 tablespoons chicken broth
1/4 cup fresh lemon juice
2 tablespoons chopped parsley
1 pint cherry tomatoes, halved
1/3 cup sliced ripe olives Salt and pepper to taste
Cook pasta as directed on package until pasta is done but still firm. Drain, rinse with cold water, drain again. Place cooked pasta in large bowl and set aside. Heat oil in large skillet over medium-high heat; cook onion and garlic with sugar until tender, stirring frequently until tender. Toss pasta with onion mixture, broth, lemon juice and parsley. Cover and chill. Bring to room temperature; stir in tomatoes and olives; season with salt and pepper to taste.
CALORIES 239, FAT 8.6G, CHOLESTEROL 0MG, FIBER 1.4C, SODIUM 173MG.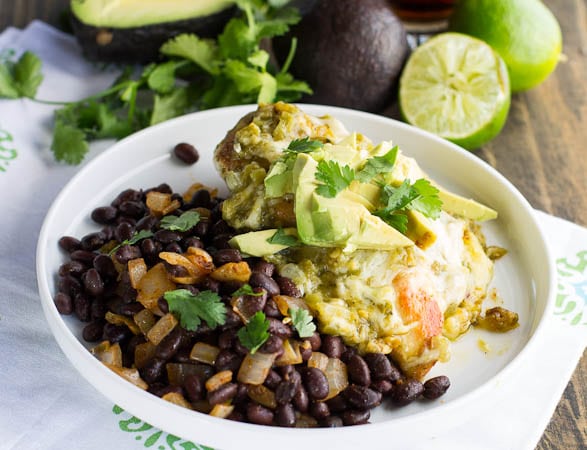 Margarita Onion Salsa Verde
10 small tomatillos, diced
2 cups diced Vidalia onions
1 jalapeno, seeded and finely chopped, or to taste
3 tablespoons finely chopped cilantro
2 tablespoons tequila
2 tablespoons lime juice
2 tablespoons sugar, or to taste
1 teaspoon salt
1/4 teaspoon pepper
Combine all ingredients and season to taste, adding more sugar if too acidic. Serve with grilled meats such as steak, chicken, or pork, or serve with tortilla chips. Prepare ahead of time to allow flavors to develop before serving.
CALORIES 34, FAT 0.5G, CHOLESTEROL 0 MG, FIRER 1.5G, SODIUM 416MG.
Herbed-Sugar Snap Peas
2 pounds fresh sugar snap peas
1 tablespoon fresh chopped thyme
1 tablespoon fresh chopped rosemary
1/4 teaspoon crushed red pepper
1/8 tablespoon olive oil
1 teaspoons sugar
Salt and pepper to taste
Trim peas, set aside. Heat about 1-inch salted water until it boils; add peas. Cover, reduce heat and simmer about 5 minutes. Drain. Heat olive oil in large skillet over medium heat; add thyme, rosemary and crushed red pepper. Cook and stir for about 2 minutes. Add peas and sugar. Toss to coat peas with olive oil and herbs. Season the peas with salt and pepper if desired.
CALORIES 36, FAT 0.1G, CHOLESTEROL 0MG, FIBER 3.4G, SODIUM 6MG.
Maui Chicken Sandwich
1 8-ounce can pineapple slices, undrained
1/2 teaspoon dried oregano leaves, crushed
1/4 teaspoon garlic powder 4 boneless, skinless small chicken breasts
1/2 cup light Thousand Island dressing
1/2 cup finely chopped water chestnuts
1/4 teaspoon ground red pepper
4 whole-grain or whole-wheat sandwich rolls
Sliced red or green bell pepper rings
Lettuce leaves
Combine undrained pineapple, oregano and garlic powder in shallow, non-metallic dish. Add chicken; turn to coat both sides. Cover and marinate for 15 minutes in the refrigerator. Broil chicken and pineapple slices for 5 to 8 minutes on each side (brushing occasionally with reserved marinade) until chicken is no longer pink in the center and pineapple is golden brown. Discard any remaining marinade. Combine dressing, water chestnuts, and ground red pepper. Spread onto bottom halves of rolls. Top with chicken, bell pepper, pineapple and top halves of rolls.
CALORIES 310.2, FAT 8.4C, CHOLESTEROL 36.7MG, FIBER 3.1C, SODIUM 682.9MG.
Grilled Lemon-Dill Salmon
1/4 cup fresh lemon juice
2 tablespoons vegetable oil
1 teaspoon grated lemon rind
1 small clove garlic, minced
1 teaspoon dried dillweed
Salt and pepper to taste
4 salmon steaks
Combine all ingredients except salmon steaks. Place salmon in shallow glass dish; pour marinade over salmon. Cover and refrigerate at least 1 hour. Remove fish from reserved marinade. Place each salmon steak on grill over medium-hot coals (basting occasionally with marinade on each side) for about 4 minutes or until salmon flakes easily when tested with the fork. Serve with additional lemon juice if desired.
CALORIES 263, FAT 12.7G, CHOLESTEROL 88 MG, FINER 0.2G, SODIUM 115MG.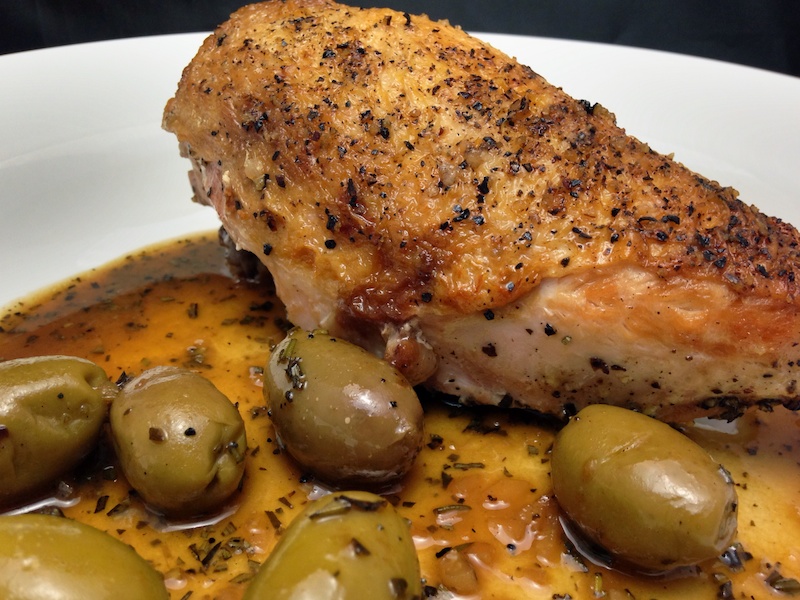 Martini Chicken
3 pounds chicken parts
1 teaspoon salt
1/4 teaspoon pepper
1/3 cup olive oil
1/4 cup gin
2 tablespoons dry vermouth
2 tablespoons fresh lemon juice
2 cloves garlic, minced
Season chicken pieces with salt and pepper and place in glass bowl or casserole. Combine remaining ingredients and pour over chicken. Marinate for 1 hour or longer, turning once or twice. Place chicken on grill, skin side down. Grill, turning every 10 minutes and basting with marinade. Grill until done, about 45 minutes to 1 hour.
CALORIES 643, FAT 36.0G, CHOLESTEROL 185MG, FIBER 0.3G, SODIUM 715MG.
Fresh Lemonade
Juice of 6 lemons (about 1 cup)
3/4 cup sugar or to taste
4 cups cold water 1 lemon, cut into slices
Ice cubes
Combine the lemon juice and sugar in large pitcher; stir to dissolve the sugar. Add the remaining ingredients and blend well.
For Pink Lemonade: Add a few drops of red food coloring or grenadine syrup. For Honeyed Lemonade: Instead of adding sugar, substitute honey to taste.
CALORIES 110, FAT 0.0G, CHOLESTEROL 0MG, FIBER 0.2C, SODIUM 5MG.
Grilled Ratatouille
1 small eggplant, peeled and cubed
6 plum tomatoes, sliced
2 small zucchini, sliced diagonally
2 small yellow squash, sliced diagonally
1 medium onion, coarsely chopped
1 red bell pepper, cubed
3 large cloves garlic, minced
2 tablespoons olive oil
1/2 teaspoon dried basil, crushed
1/2 teaspoon dried oregano, crushed
Salt and pepper to taste
2 tablespoons chopped fresh basil
Combine all ingredients in large bowl except basil; toss until mixed wen. Cut six, 16-inch squares of heavy-duty foil. Divide vegetable mixture evenly and place on foil. Fold foil to make packets, using double fold and leaving space for expansion; seal ends. Cook packets on greased grill over medium-hot heat, turning once, for 30 minutes or until vegetables are tender. Cut "X" on top of packets and roll back corners. Sprinkle fresh basil. Serve in packets or remove to serving dish.